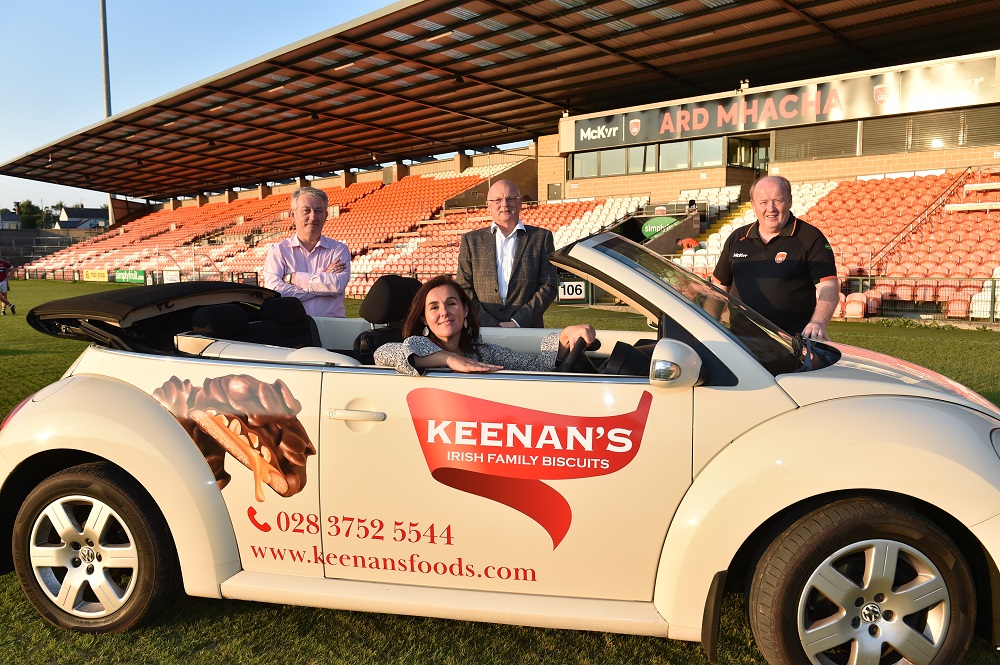 Armagh's club season gets underway this weekend with new Club League sponsor Keenan's Foods on board and extended Stream the Season coverage on Armagh TV.
Armagh GAA Chairperson Mickey Savage said, "We are delighted to launch the Armagh Club League 2022. I want to thank our new Club League sponsor, Gerard Keenan from Keenan's Foods for their generous support and for coming on board for the next 3 years.
"On behalf of Armagh GAA, I wish all our football and hurling teams all the very best as we return to full leagues this season.
"To all our match officials, clubs and supporters I know we are all looking forward to seeing our clubs back in full swing and the anticipated season over the coming weeks and months."
Keenan's Foods are a local family based business who supply a range of biscuits and cookies to stores across Ireland. For more information visit http://www.keenansfoods.com/
Michael Savage added, "One of the key highlights brought to you by our PR & Armagh TV Team is the introduction of a new Stream the Season Campaign. Bringing you live action from our club league and championship games this season for as little as £20 per month. This is a fantastic offer with a live 'Game of the Week' each week throughout the league and deferred games available on-demand, taking us right up to the start of our championship which gets underway in August.
"I'd like to congratulate our PR & Armagh TV Team on the recent redevelopment of our new dedicated Armagh TV platform making it even easier to view all the latest coverage of our county and club games."
For information on Armagh TV Stream the Season visit https://tv.armaghgaa.net/armaghtv-subscription2022/