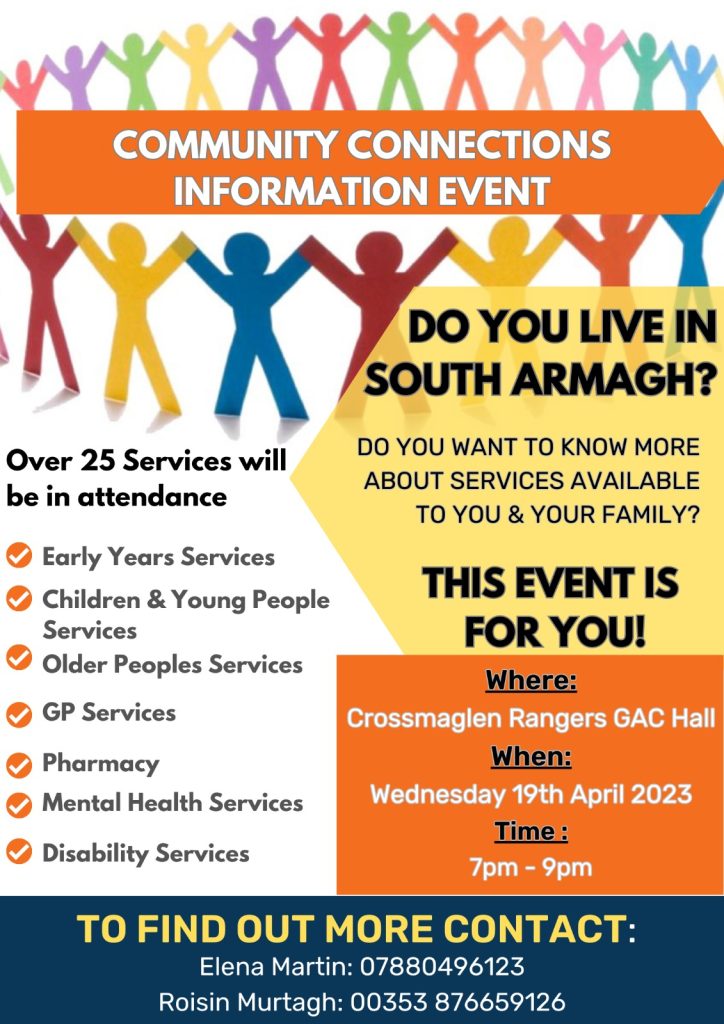 What is in our community? 
South Armagh Community Connections Information Evening
Due to the lack of available information about services for Mental Health, Older People, Early Years and All Years within our area, Roisin Murtagh and Elena Martin, in consultation with Armagh GAA'S Health and Well-Being Committee, have been liaising with our local statutory bodies;
The Southern Trust;
Southern Age Well;
Rural Health Partnership;
Slieve Gullion NMD District Council; &
We are also delighted that a number of local community groups and organisations will also be in attendance.
As a result we have organised an information evening as a means of signposting our friends, family and neighbours to all the valuable services our local community has to offer.
This walk-about event will host stalls of local groups, charities, services and agencies which give them the opportunity to showcase and highlight what they can offer our community.
This will be an informal evening where light refreshments will be served.
We hope to see you all on Wednesday 19th April @ 19.00 in Crossmaglen Rangers GAA Club
Please share with your family & friends