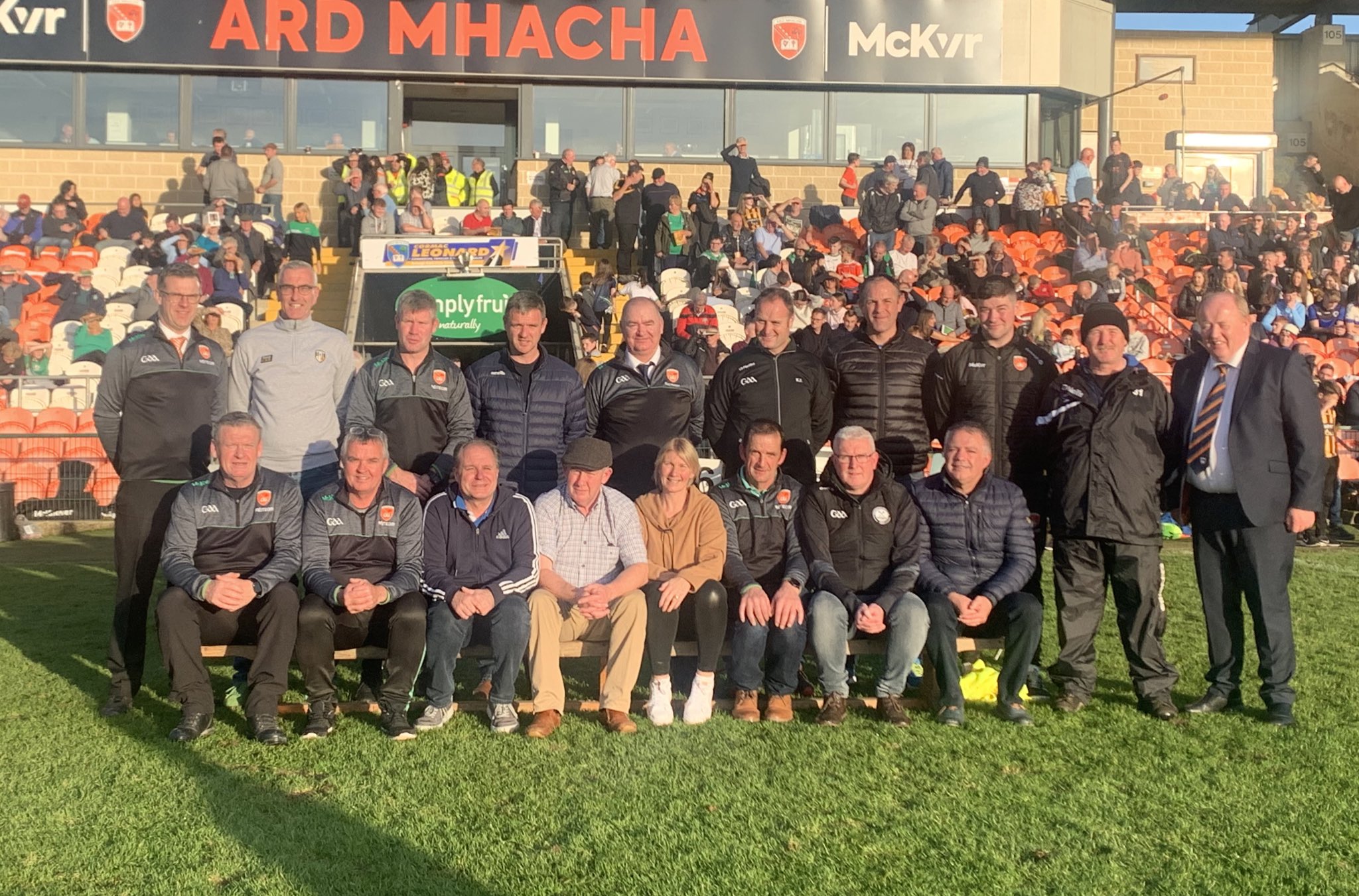 Armagh GAA welcomes the Referee Respect Day initiative and are delighted to have our referees as guests at our County Finals today. The dedication of our current football and hurling referees facilitates our extensive programme of adult and youth games. Their commitment takes them to all parts of the county, sometimes four or five times in a single week. The information below highlights the workload undertaken by our referees.
As club volunteers, team officials, players and supporters we can all play a vital role in showing respect to our referees:
Always make the match referee welcome at your club and provide suitable facilities for them.
Support your club referee and where possible accompany them to games.
Insist on an ethos of respect from all members of your club, from the youngest players to the oldest supporter.
Invite your club referee to speak with your teams and coaches to help understand the challenges they face in every game.
If you don't have a club referee then have your Club Executive set a clear objective to find one.
Please remember, without referees we can't deliver our significant programme of games. If we respect our referees, then they will perform to the best of their ability and it will enable easier recruitment of new referees.
Over the coming months we will be actively recruiting new referees. We are looking for young people, former players or anyone interested in becoming a referee. If that's you, we want to hear from you, so please contact your Club Secretary or email refereesadministrator.armagh@gaa.ie