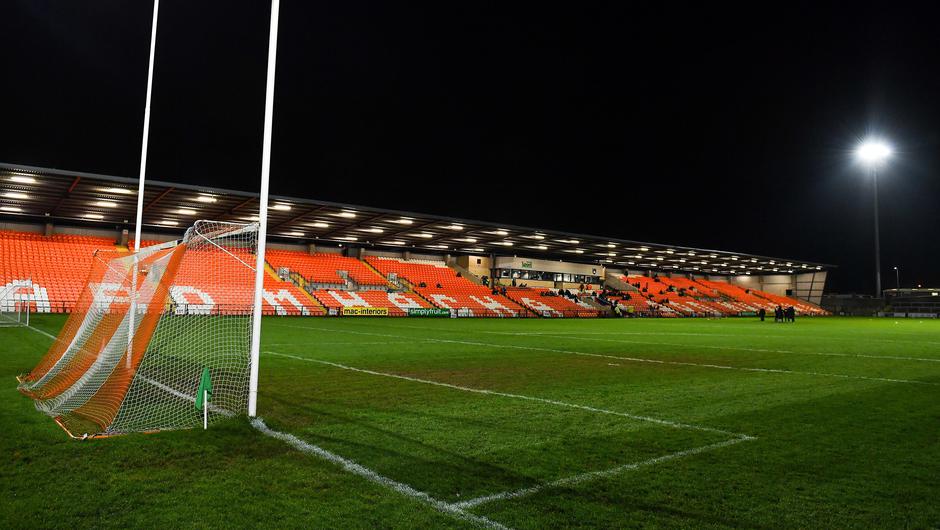 Armagh U17 manager Brendan Hughes has named his squad for the 2023 season.
Brendan will be assisted by a coaching team consisting of Barry Mallon, Gary Mallon, Peter Nugent, Chris Rafferty & Brendan Savage; Peter Bunting will be working with the goal-keepers. Barry Watters looks after logistics as Oran McGilly and Paddy Savage are tasked with statistics and video analysis respectively.
Darragh McNulty of the Poyntzpass O'Hanlons Club has been granted the captaincy and he will serve alongside his vice-captain, Aaron Haughey of Crossmaglen.
The squad is diverse in its make up with over 22 clubs from all over the county represented!
| | |
| --- | --- |
| Caomh Agnew | Armagh Harps |
| Donal Coffey | Carrickcruppen |
| Micheál Hughes | Carrickcruppen |
| Eoin Kane | Carrickcruppen |
| Shea Loughran | Carrickcruppen |
| Ross Marsden | Clan na Gael |
| Niall McParland | Clan na Gael |
| Liam Carroll | Clann Éireann |
| Cohen Henderson | Clann Éireann |
| Tiarnán McDonald | Clann Éireann |
| James Moriarty | Clann Éireann |
| Dáire Young | Clann Éireann |
| Daniel Cullen | Clonmore |
| Aaron Haughey | Crossmaglen |
| Eugene McEntee | Crossmaglen |
| Caolán Murray | Culloville |
| John Joe Hughes | Derrynoose |
| Conor Dunne | Dromintee |
| Conor Laverty | Dromintee |
| James McBennett | Dromintee |
| Diarmaid O'Rourke | Dromintee |
| Fionn Ó Tuathail | Dromintee |
| Fergus Toale | Dromintee |
| Conall McGeough | Forkhill |
| Ryan Nugent | Granemore |
| Cathal Mallon | Grange |
| Cahal Donnelly | Madden |
| Paddy Lynch | Middletown |
| Martin McKinley | Mullaghbawn |
| Darragh McNulty | O'Hanlon's |
| Shea Carr | Pearse Óg |
| Calum Hughes | Pearse Óg |
| Ryan McGahan | Pearse Óg |
| Caolan McGinley | Pearse Óg |
| Michael McSorley | Pearse Óg |
| Tristan Morris | Pearse Óg |
| Tom Beattie | Shane O'Neill's |
| Sean Hamill | Silverbridge |
| Fionnbar McKee | St. Peter's |
| Paul Hendron | Tír na nÓg |
| Aodhán O'Connor | Tír na nÓg |
| Adam Reavey | Whitecross |